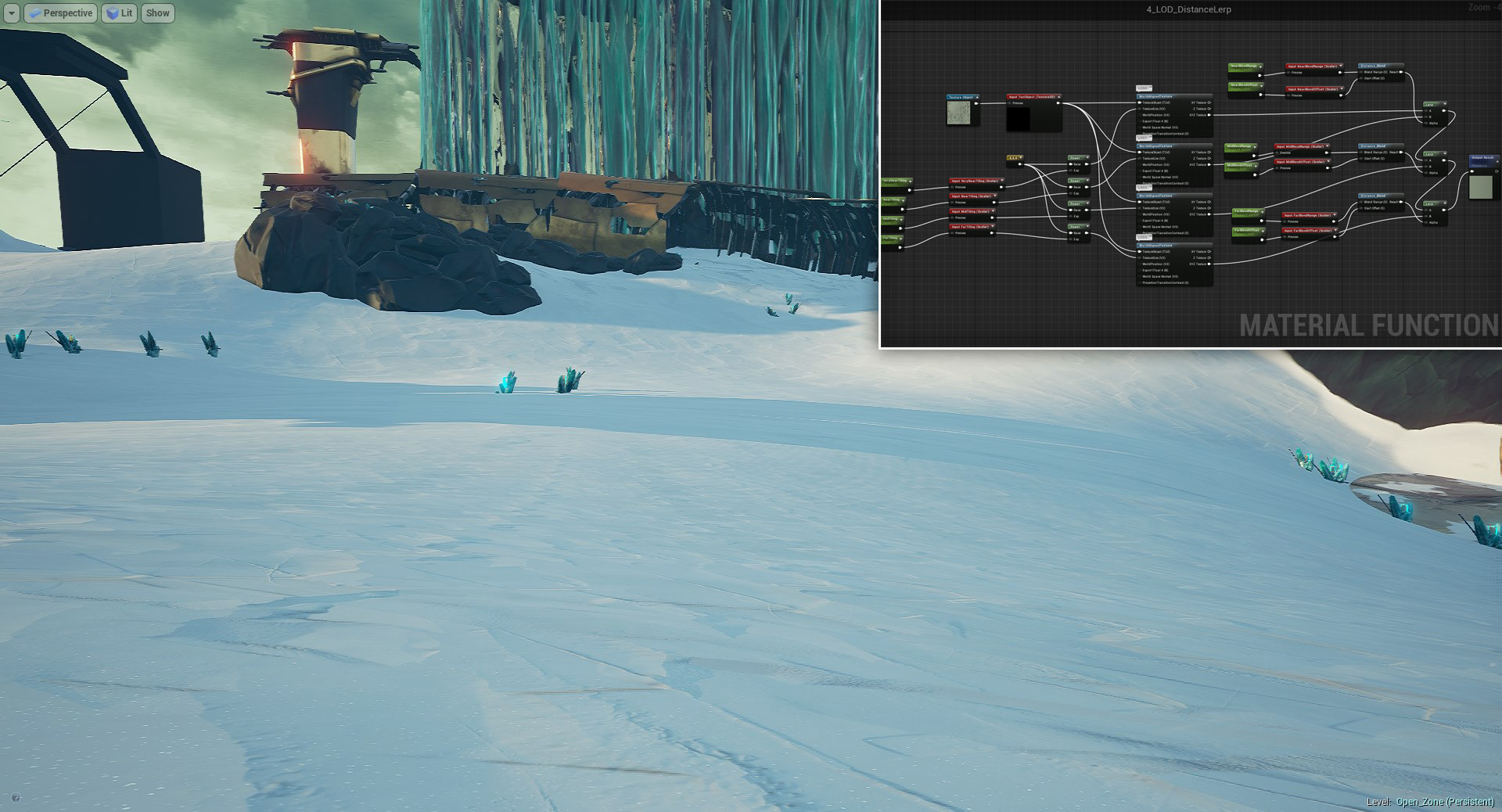 Simple Material Function added to our landscape shader. Allowing us to have 4 differents tilings based on the distance.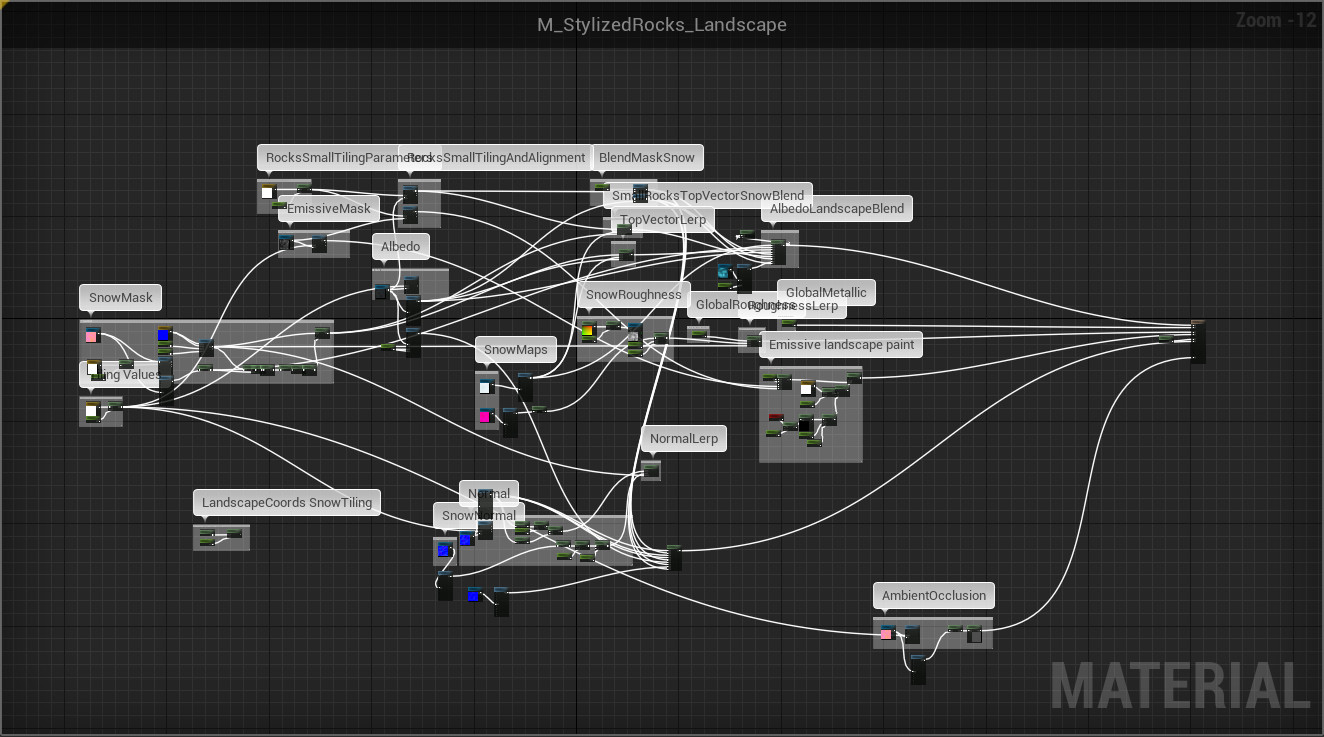 Landscape shader, with differents layers. Blended with vector masks and alpha masks.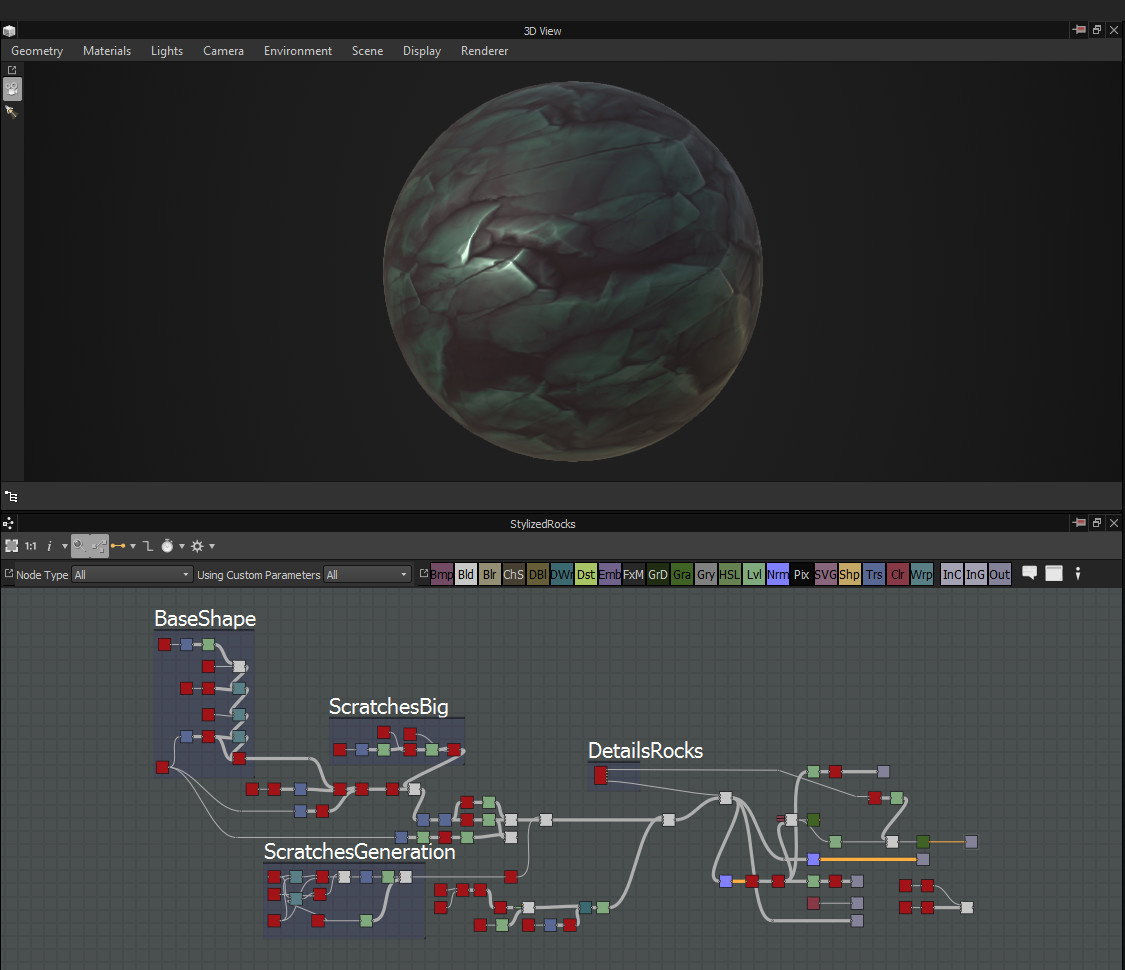 One of the Substance Designer textures I had to create for the game. Based on a texture made for a specific asset, I had to make it tileable for the whole environment.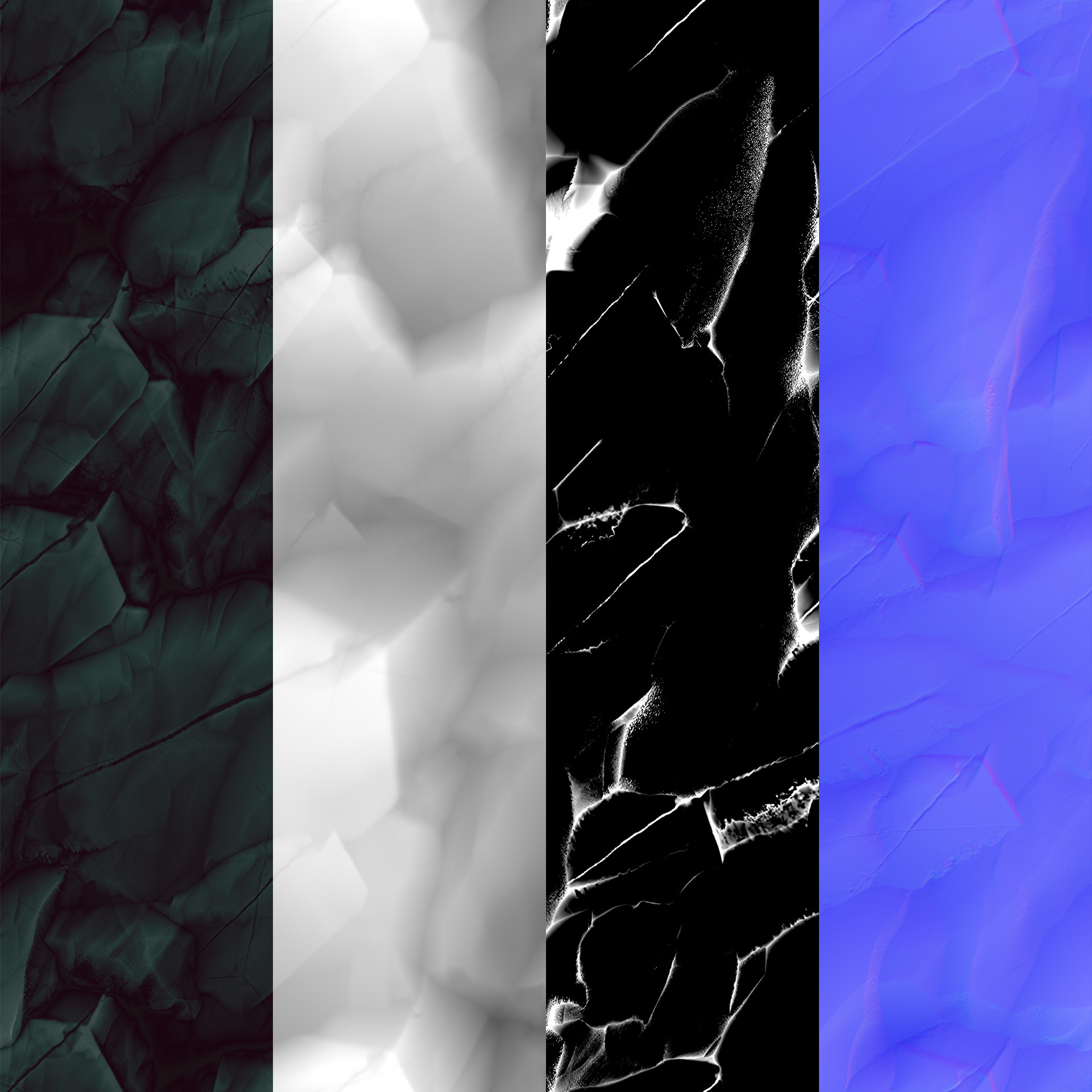 Rocks Texture.
Wasteland Hunters is a bossfight game where you have to defeat giant creatures with your hovercraft !
Here are some of the works I did for our last year school project, I have various responsibilities :
- Technical Art
- VFX
- Textures with Substance Designer
This project made me learn a lot of things on Unreal Engine 4, Substance and Particles.